The leading extermination experts
Spiders are an invaluable part of our ecosystem, helping nature keep the bug population under control. However, even though most of them are not detrimental to human health, they're not welcome in our homes. While they are usually found around their webs, certain species do not form them.
The common reasons why they enter our homes are food and shelter. Naturalcare Pest Control provides effective solutions for safe spider control in and around your home in Houston and the area. Our team of experts successfully deals with any insects giving you trouble, without the use of harmful chemicals, so you can rest assured your family and pets stay safe while we keep your home pest-free.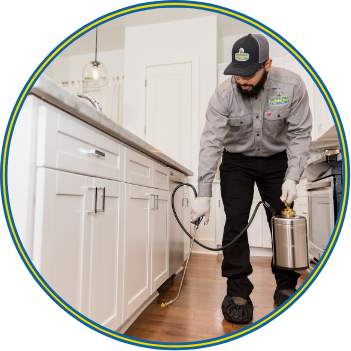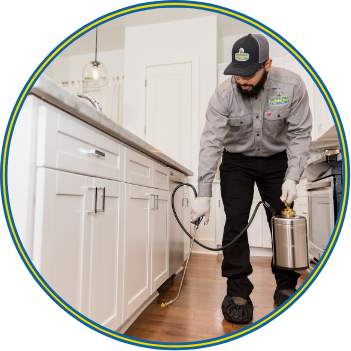 Having troubles with spider removal in Houston? Call our eco-friendly pest control!
If spiders around your home are giving you the creeps lurking from their pesky webs, we're the team for you! Our skilled and knowledgeable experts will identify any nests and harboring areas and efficiently remove them and their inhabitants. You can rest easy knowing that we'll use eco-friendly products to keep your home safe. Plus, we offer a 100% guarantee on all our services. If you see any spiders between our treatments, we'll come and get them at no additional cost!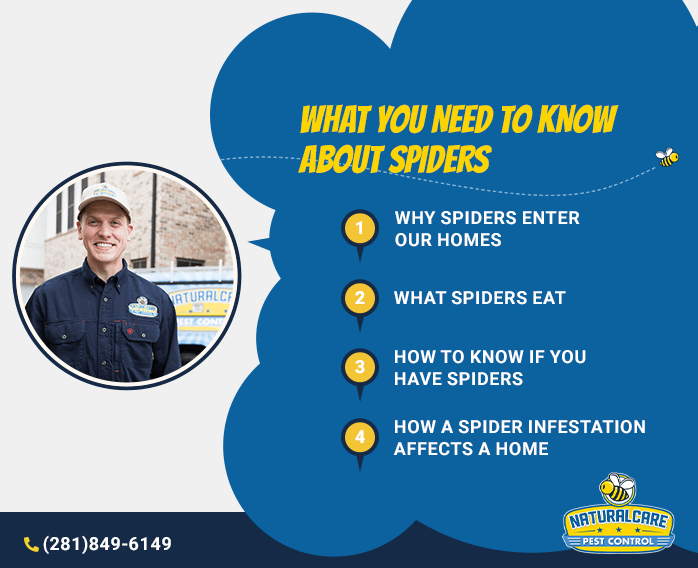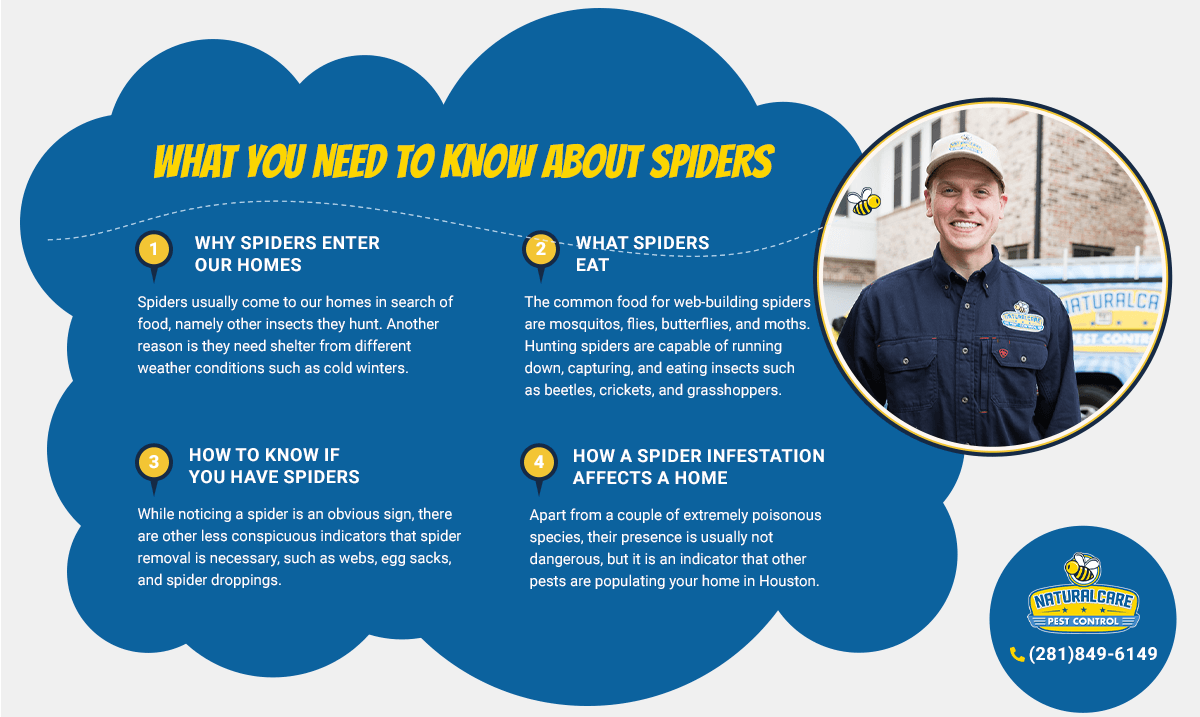 Our goal is to keep your family safe from intruders and harsh chemicals.