Even though spiders might give us the creeps, these fascinating creatures play an important role in our local ecosystems. While spiders can sometimes be a welcome guest that keeps pests like mosquitoes and flies at bay, most people don't want to share their home with these creatures. The biggest issue people have with spiders is fear of bites and adverse reactions to their venom, but out of all the spider species in Texas only two are considered dangerous to humans.
If you're starting to see more and more eight-legged guests around the house, maybe the time is right for you to call on spider control in Houston and let arachnid extermination experts do a professional job. Whether it's the presence of other pests, structural issues, or environmental factors and conditions, it's important to understand the root causes of spider infestation to address the issue, stay safe, and reclaim your living space.
What is the cause of spiders in the house?
1. Abundant food source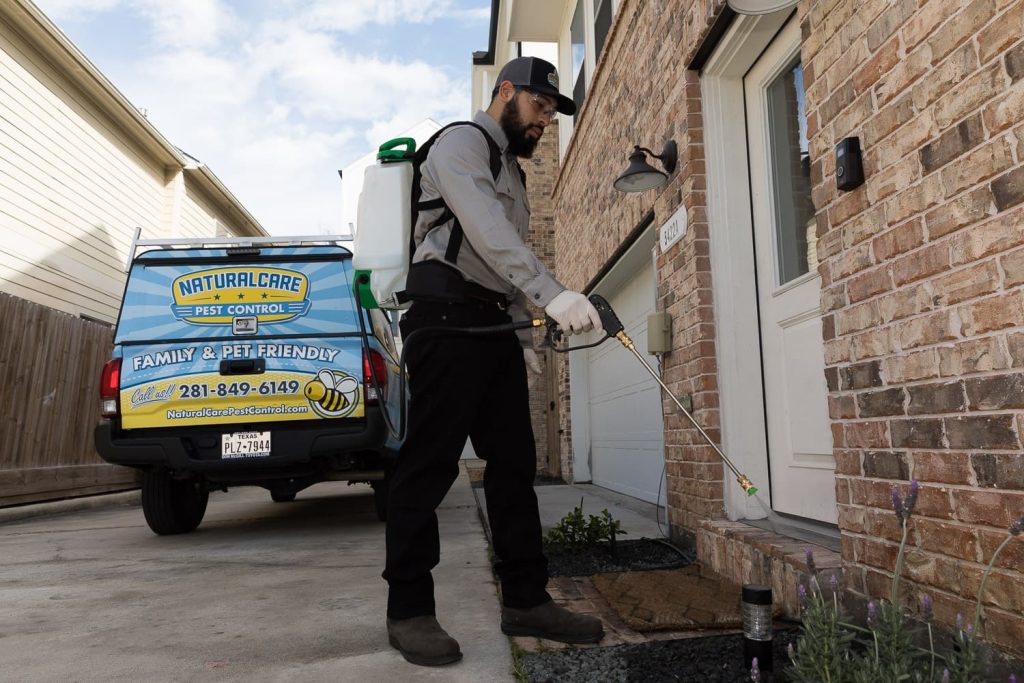 Spiders flock to places where there's plenty to eat. If your home has a lot of other pests, like flies, mosquitoes, or moths, it's a virtual buffet for spiders.
2. Easy access points
Spiders can squeeze through tiny gaps and cracks. Broken window screens, gaps around doors, or cracks in the foundation can all serve as entry points.
3. Warmth and shelter
As the weather turns colder, spiders look for warm places to hide. Your home offers a cozy retreat from the outside elements where they can find a safe spot.
4. Available water sources
Like all living creatures, spiders need water. Leaky faucets, pipes, or other consistent water sources can serve as a magnet to them.
5. Clutter
A cluttered home provides plenty of hiding spots for spiders. Boxes, piles of clothes, or any undisturbed nooks and crannies can become a spider's haven.
6. Outdoor lighting
Lights attract insects, which in turn lure spiders. If you have bright outdoor lights that stay on for extended periods, they might be drawing spiders to your home.
7. Unmaintained exterior
If you have dense vegetation, shrubs, or trees touching your house, they can serve as a bridge for spiders to enter your home.
8. General house conditions
Homes with basements or crawl spaces tend to attract spiders due to the dark, moist environment. Similarly, attics that are rarely cleaned can also become spider sanctuaries.
9. Natural habitats
If your home is near a field, forest, or other natural spider habitats, it's more likely you'll have spiders as regular visitors.
10. Seasonal changes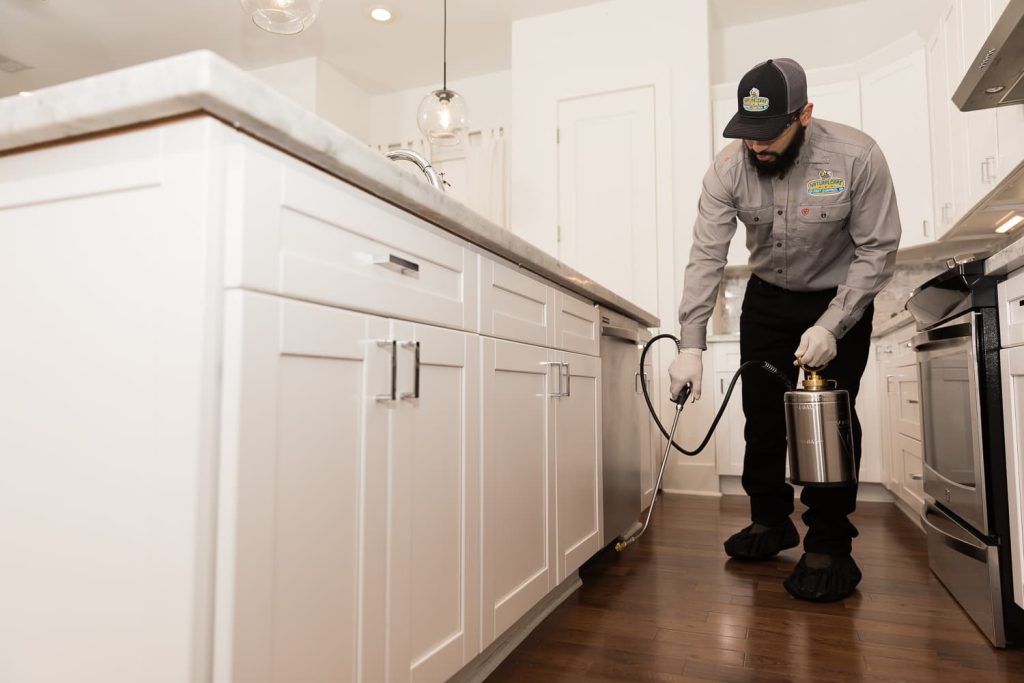 Some spider species breed during specific times of the year. If you notice an influx of spiders, it might be their breeding season.
Which company should be my #1 choice for spider control in Houston, TX, and the vicinity?
Now that you know why spiders may be choosing your home for shelter, you should learn more about the types of spiders found in Huston, how you shouldn't act when you find one in your house, and ultimately, how you can get rid of them for once and for all.
As a family- and pet-friendly company with almost a decade of experience in helping Texans keep the critters out of their homes, Naturalcare Pest Control Services excels in offering green integrated pest management solutions.
Use the opportunity to take your toddlers on a memorable visit to the Downtown Aquarium while we apply our natural touch to keep invasive pests at bay. Reach out to us and we'll eliminate your source of frustration while being harmless to your pets and plants. Call us today!