Family and pet friendly

100% service guarantee
Free Call Backs
ABOUT NATURALCARE PEST CONTROL
At Naturalcare Pest Control we are passionate about offering an exceptional experience with lasting results.
With 8 years of experience, we consider ourselves to be the leader in green integrated pest management in the Houston area. We will keep your family safe from invisible toxins while preventing pests from affecting your way of life.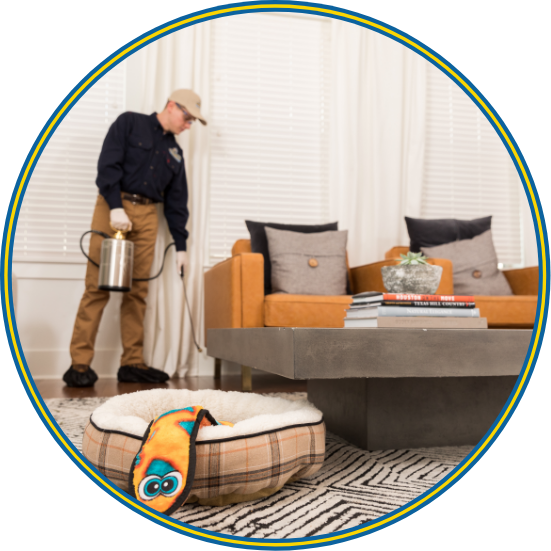 The bee on our logo represents our commitment to protecting these delicate and important creatures, along with butterflies, wildlife, and your family and pets.
We successfully service homes that have pets, reptiles, koi fish, and even bee hives! We do this by focusing on only treating for pests. Our products and methods are developed solely for stopping pests while allowing beneficial organisms to thrive.
Our goal is to keep your family safe from intruders and harsh chemicals!