Spiders are unique animals that come in all colors and sizes and play a beneficial role in the functioning of our ecosystem. While they are cherished for their insect-hunting skills, people usually don't like to find them inside their homes. Most spiders in Texas are harmless and would rather run away than attract a human, but certain species can prove harmful, especially to small children, elderly, immunocompromised individuals, and people prone to allergic reactions.
If you or your loved one fall into any of these categories, it's best to take no risks and start eradicating before it's too late. The best way to make sure you've seen the last spider hanging from your wall is to get in touch with one of the best spider control companies in Houston and let professionals take care of the arachnid infestation for you. In today's post, we'll help you with 12 solutions you can try to fight off spider invasion while you're waiting for experts to arrive and take over.
How do you get rid of spiders and keep them gone?
1. Keep your home clean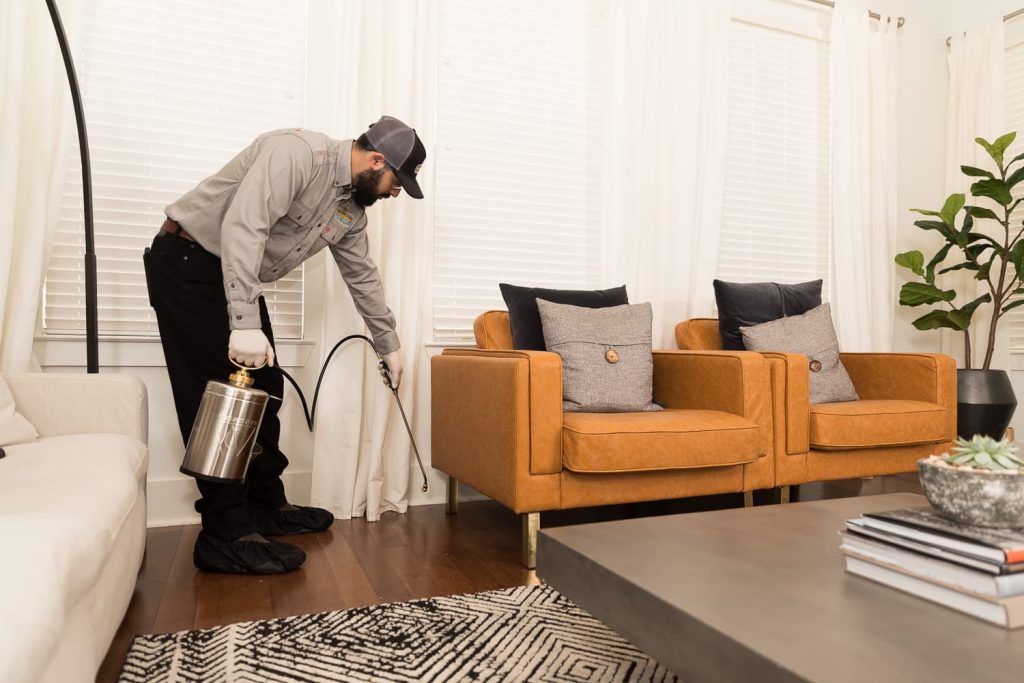 A clean home is less attractive to spiders. Regularly vacuum corners, under furniture, and other secluded spots where spiders may build webs. Don't forget areas like window sills and ceiling corners.
2. Seal up your home
Check windows, doors, and walls for cracks and gaps. Spiders can squeeze through surprisingly small spaces, so make sure to seal any openings to prevent their entry.
3. Reduce outdoor lighting
Lights attract insects, which in turn attract spiders. If possible, minimize the use of outdoor lights or switch to yellow sodium vapor lights, which are less attractive to bugs.
4. Peppermint oil
Spiders detest the smell of peppermint. Mix a few drops of peppermint essential oil with water in a spray bottle and spray around windows, doors, and other entry points.
5. Vinegar
Like peppermint, spiders aren't fans of vinegar. A solution of equal parts white vinegar and water can be sprayed in areas where spiders frequent.
6. Limit food sources
A house full of other small insects will be a paradise for spiders. Regularly remove cobwebs, ensure your screens are free from holes, and try to keep other pests under control.
7. Declutter
Spiders love hiding in clutter. Reduce their potential habitats by keeping your home tidy. This includes areas like garages, basements, and attics.
8. Citrus peels
Rubbing citrus peels on windowsills, bookshelves, and other areas can deter spiders. The strong scent of citrus is a natural spider repellent.
9. Essential oils
Apart from peppermint, citruses, and vinegar, spiders are also repelled by essential oils of eucalyptus, tea tree, and lavender. Consider using these as natural deterrents in your home.
10. Hedge apples (Osage oranges)
Some people believe placing these fruits around the home during the fall can repel spiders. While scientific evidence is limited, it might be worth a try if they're available in your area.
11. Diatomaceous earth
This is a natural insect killer and can be effective against spiders. Sprinkle it around areas where spiders are common. Just ensure you're using food-grade diatomaceous earth and keep it away from areas frequented by pets and children.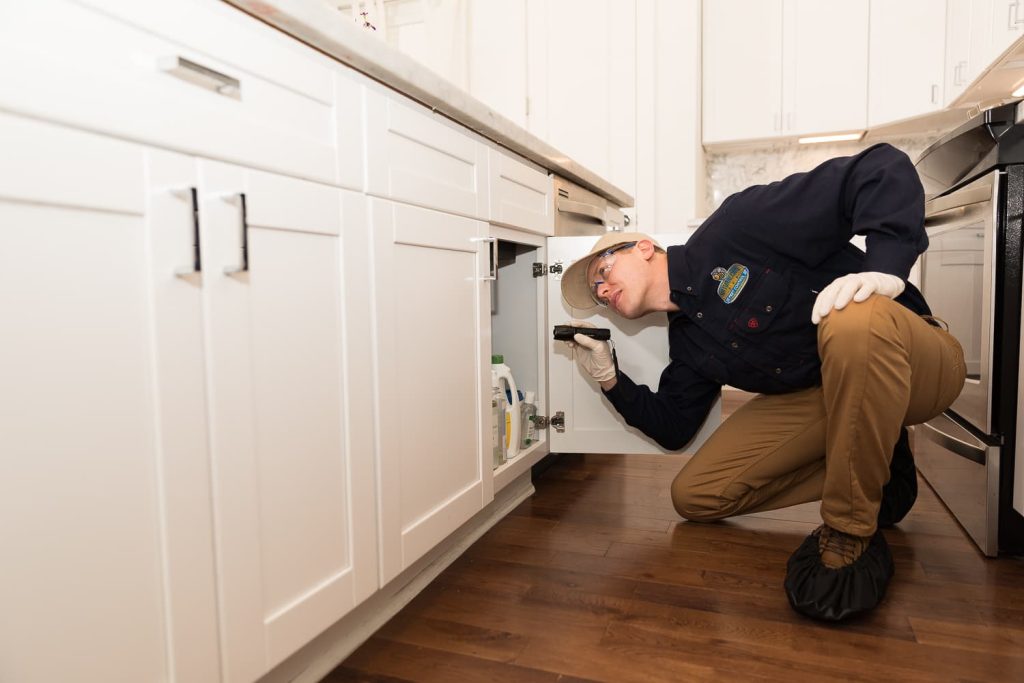 12. Limit dense vegetation
Spiders love to hide in dense vegetation near the home. Trim plants, shrubs, and trees that touch your house to limit spiders' access.
How can I find one of the leading spider control companies in Houston, TX?
Whether you want experts to explain the causes of spider invasion, introduce different spider species you can find in Texas, or instruct you how not to behave around spiders, Naturalcare Pest Control Services offers a combination of experience and expertise that will help you deal with pests in a natural way. 
Make the most of your day and drop by the Museum of Fine Arts (MFAH) while our team sprays all the corners of your living space and makes sure that all the hiding spaces are taken care of. Our solutions will eliminate the pests while being harmless for your kids, pets, plants, and the natural surroundings. Don't risk a bite, contact us today!