Enjoy the comfort of your pest-free home
Silverfish are harmless to your health, but they can do damage to your books and clothes. They are a silvery or light blue color, resembling a fish both in how they look and move, hence the name. You can find them in bathrooms, laundry rooms, kitchen cabinets, and closets because they love warm and damp areas.
Naturalcare Pest Control is a dedicated team of pest control experts ready to tackle your silverfish problem in Houston and the neighboring communities. Our time-tested methods and high quality products ensure that your home is completely safe and insect-free.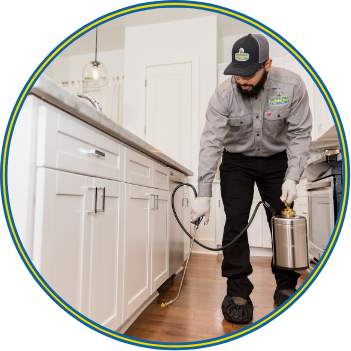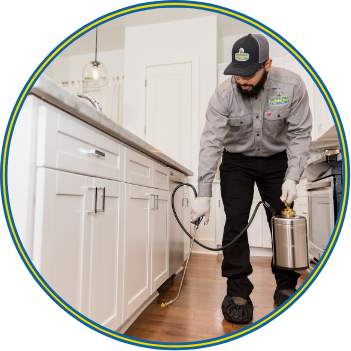 We are the leading silverfish pest control service in Houston
Silverfish are nocturnal pests that can survive up to one year without any food or water, so if you notice one of these in your bathroom, kitchen or office, feel free to give us a call. Our experienced team uses highly efficient methods to thoroughly inspect the entire property and implement the appropriate solution. Moreover, our offer includes a 100% guarantee, so you can rest assured that you'll get your money's worth.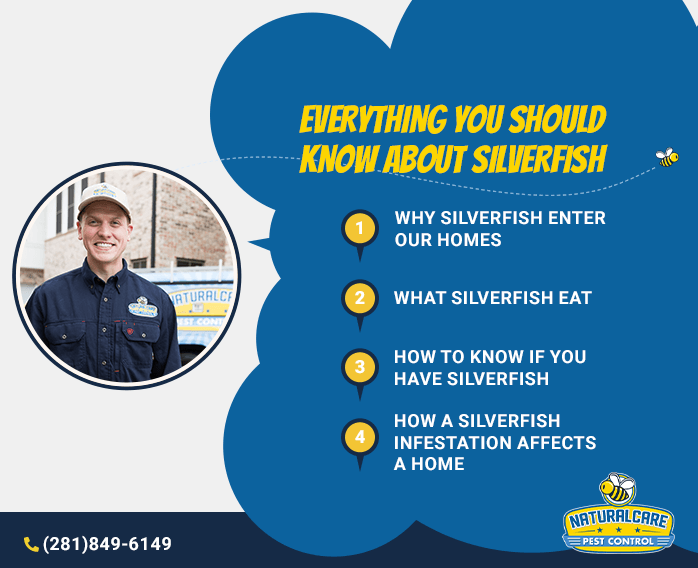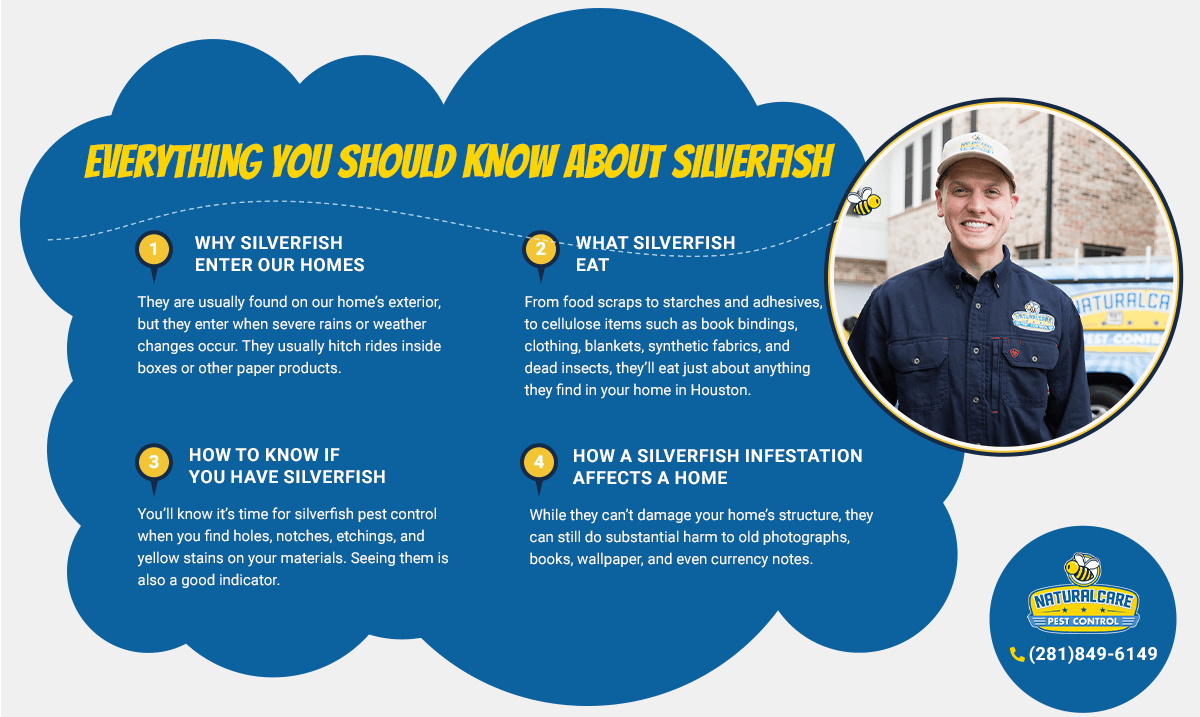 Our goal is to keep your family safe from intruders and harsh chemicals.