The sight of ants suddenly invading your home can be perplexing and frustrating at the same time. Particularly if you did your best to maintain cleanliness, seal entry points, and follow all the preventative measures diligently. And yet these tiny invaders seem to appear out of nowhere.
Understanding the reasons behind these unexpected infestations is key to effectively addressing the issue. Specialists with vast experience with Houston ant control will do their best to demystify the ant invasion in your home and explain the reasons that could make ants suddenly appear. You can reclaim your living space and enjoy a permanently pest free home.
Why do ants suddenly appear?
Seasonal changes
Ants are highly attuned to environmental changes, particularly to temperature shifts or varying levels of humidity.
As the seasons transition, they might be seeking shelter, food, or more suitable nesting sites. Sudden temperature drops or rises can trigger ant colonies to venture indoors in search of more stable conditions.
Food scarcity
Ants are very resourceful foragers, and if their usual outdoor food sources become scarce due to factors like drought or changes in vegetation, they might invade your home in search of sustenance. Even the tiniest crumbs can be an appealing feast for an ant colony.
Reproduction & colonization
Ant colonies reproduce and split to form new colonies – this process is known as budding. During this phase, winged reproductive ants, often referred to as swarmers, are sent out to establish new colonies. Their sudden appearance can seem alarming, but it's a natural part of their life cycle.
Scent trails
Ants are excellent navigators, relying heavily on pheromone scent trails to communicate and find their way back to food sources. If even a single ant finds a food supply in your home, it will lay down a scent trail for the rest to follow. This can naturally lead to a sudden influx of ants as they follow the trail to the source.
How can I find out where ants are coming from?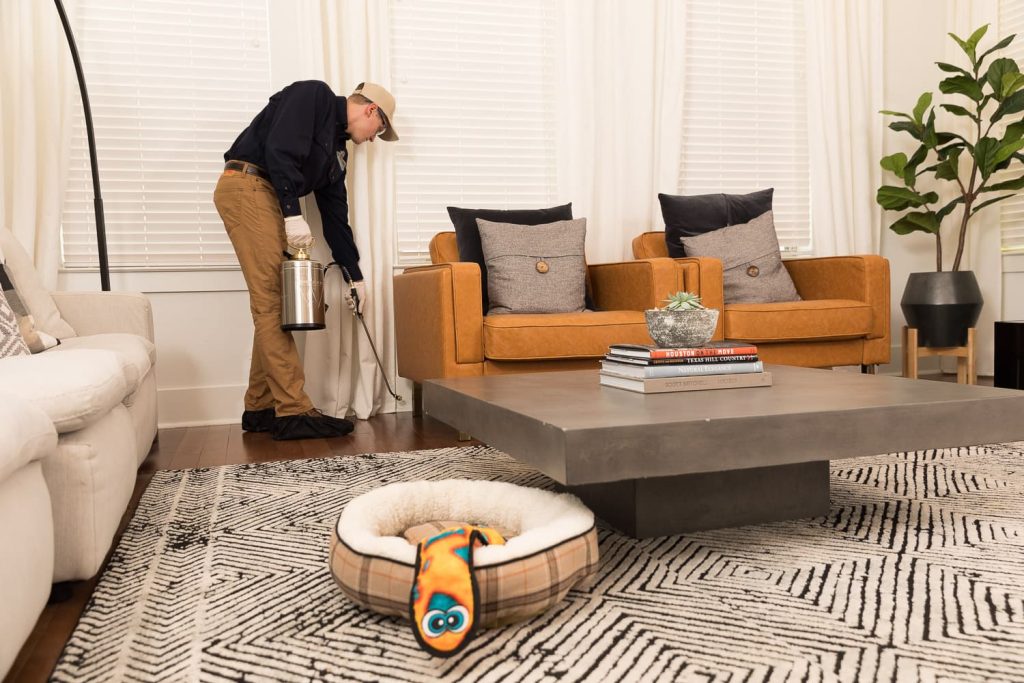 Ants have a knack for showing up unannounced, but figuring out their entry points is certainly a puzzle worth solving. Understanding where they're coming from is a crucial step towards effective ant removal.
There are some practical methods that can help you unveil the mystery and put an end to those unwelcome ant visitors. However, figuring out where ants are coming from might require some patience and careful observation.
By following these methods and being persistent, you can track down their entry points and take targeted action to eliminate them. The more you understand their behavior, the better equipped you'll be to maintain an ant-free home.
Follow the trail
Ants often leave behind visible trails of workers moving back and forth between their nest and a food source. If you spot a line of ants marching along, carefully observe their direction. This can point you to the general vicinity of their nest.
Watch at different times of the day
Ant activity varies throughout the day. Take the time to observe their movement patterns during different hours. This can help you pinpoint the times when ants are most active and potentially lead you to their entry points.
Look for nesting sites
Ants usually establish their nests in warm, hidden areas. Common nesting spots include cracks in walls, gaps in windows, or beneath flooring, and even outdoors in soil or debris. Inspect these areas carefully to try and locate their nests.
Use baiting techniques
Strategically place ant baits in areas where you suspect ant activity. Watch where they take the bait, as they'll often carry it back to their nest. This can give you a valuable clue about the location of their nest.
Seal all entry points
As you observe ant activity, consider potential entry points. Seal any cracks or openings you find along their path. This can disrupt their access and force them to reveal alternative entryways.
Use talcum powder
Dusting talcum powder or chalk along ant trails can be a helpful trick. Ants won't cross the powder, which can help you trace their paths and determine where they're coming from.
Reach out to professionals
If your efforts to locate the ant source are unsuccessful or the infestation persists, consider consulting professional pest control services. Experienced technicians have the knowledge and tools to identify entry points and nests accurately.
Who can I rely on in Houston for ant control?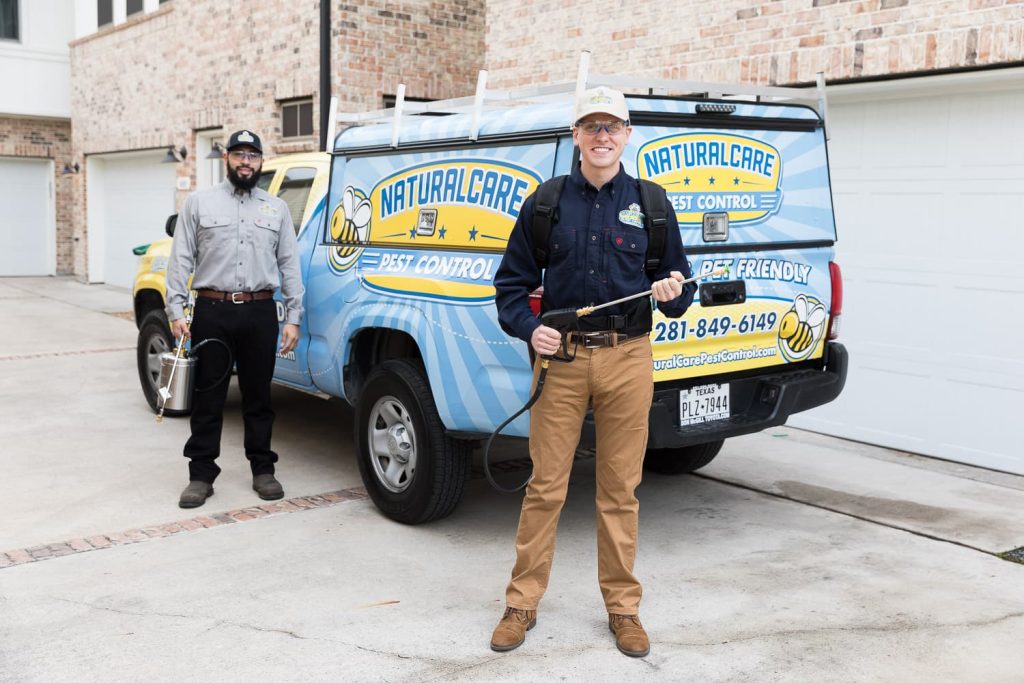 Figuring out ant behavior is a task that requires time and patients. If you have neither you can confidently rely on Naturalcare pest services to figure out the nesting sites and get rid of ants efficiently and permanently.
Whether you have an ant infestation in your home or if they've taken over your garden, you can rely on us to solve your problem. We're available across the wider Houston area so you can reach out to us if you live near Hermann Park, or way across the city. Call us today and get rid of uninvited guests!