As warm summer evenings approach, spending time outdoors becomes a cherished activity. However, nothing can ruin the tranquility of your backyard retreat quite like the incessant buzzing of mosquitoes. It's no wonder that so many people are searching for "mosquito fogging services near me in Houston, TX." But have you ever wondered why mosquitoes seem to be drawn to your yard?
In this blog post, we will delve into the factors that attract mosquitoes to your outdoor space and explore effective strategies to keep them at bay. With the following expert advice, you'll be prepared to reclaim your yard and enjoy mosquito-free outdoor living!
What attracts mosquitos to your yard, and how to keep it mosquito free?
Understanding what attracts mosquitoes to your yard is crucial in effectively combating these bothersome insects. By addressing the factors that make your yard attractive to mosquitoes, you can significantly reduce their presence and keep your family safe not only from unpleasant stings and irritation but, more importantly, from mosquito-borne diseases.
Standing water is a mosquito magnet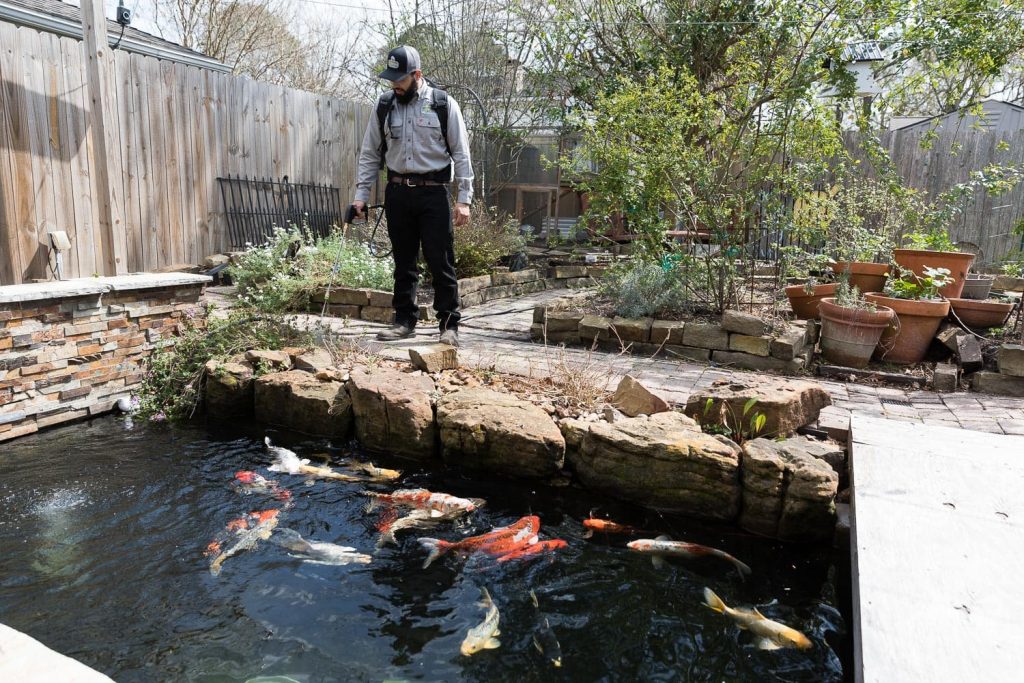 Mosquitoes have an affinity for standing water, as it serves as their breeding ground. Even the smallest amount of stagnant water can become a breeding site for these pesky insects. Common culprits include bird baths, clogged gutters, flowerpot saucers, and water-filled containers. To eliminate mosquito breeding grounds, regularly inspect your yard and remove or empty any stagnant water sources. Consider using mosquito dunks or larvicides in ponds or rain barrels to prevent larvae from thriving.
Lush vegetation and shady areas
Mosquitoes are attracted to lush vegetation and shady areas as they provide shelter and moisture. This is why tall grass, dense shrubs, and overgrown vegetation present ideal resting spots for mosquitoes during the day. To reduce their populations, regularly mow your lawn, trim bushes, and remove any unnecessary vegetation. Additionally, ensure proper drainage in your yard to prevent water from pooling in shady areas.
Fragrant flowers and scented candles
While we may enjoy the sweet fragrance of flowers and scented candles, mosquitoes are also drawn to these scents. Floral fragrances and certain scented candles can attract them, making your yard a more enticing location. Consider opting for mosquito-repellent plants such as citronella, marigolds, and lavender to naturally repel mosquitoes while adding beauty to your garden. Additionally, use mosquito-repellent candles or torches that contain ingredients like citronella or eucalyptus to deter mosquitoes from gathering in your outdoor space.
Outdoor lighting – a mosquito beacon
Even though outdoor lighting enhances the ambiance of your yard, it also attracts mosquitoes. It's well known that they're drawn to light, particularly to ultraviolet (UV) radiation. Consider replacing traditional incandescent bulbs with yellow LED bulbs, as they are less attractive to mosquitoes. Additionally, install lighting fixtures away from seating areas and use motion-sensor lights to minimize mosquito activity around your patio or deck.
Protective measures for a mosquito-free yard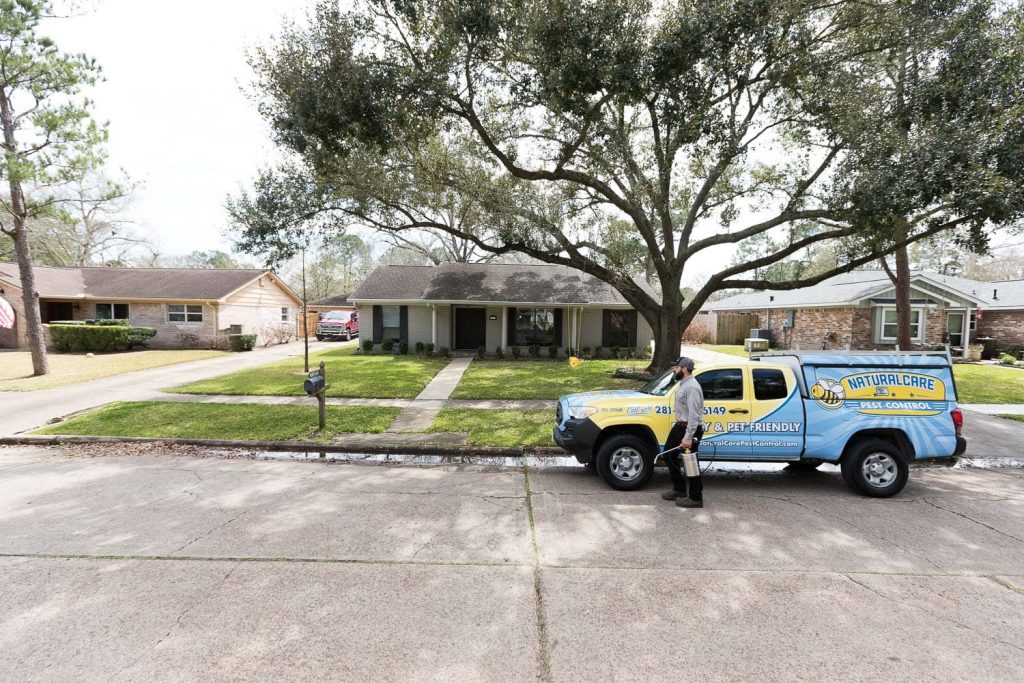 To keep your yard mosquito-free, make sure to implement the following preventive measures:
Use mosquito screens on windows and doors to prevent their entry into your home.
Repair any holes or gaps in window screens and seal cracks in your home's foundation to minimize access.
Wear long sleeves, pants, and mosquito repellent when spending time outdoors, especially during dawn and dusk when mosquitoes are most active.
Consider installing outdoor fans, as the air movement makes it difficult for mosquitoes to fly.
Utilize mosquito traps or bug zappers strategically placed in your yard to attract and capture adult mosquitoes.
Who provides safe and efficient mosquito fogging services near me in Houston, TX?
For additional assistance in creating a mosquito-free environment, consult the experts at Naturalcare Pest Control. With our team of highly trained professionals, we employ cutting-edge technology to precisely pinpoint breeding sites, eradicate mosquito larvae, and effectively repel adult insects from treated areas, both indoors and in your yard.
Reach out to us for a consultation about our tailored approach that provides effective, safe, and eco-friendly solutions. If you're located in the vicinity of Herman Brown Park, or anywhere else in the Houston area, we're at your disposal to create a safe, mosquito-free space for your family and pets. 
Don't let mosquitoes spoil your summer enjoyment. Call us today and reclaim your outdoor oasis!