As summer approaches so does the buzzing nuisance of mosquitoes. These pesky insects not only disrupt our outdoor activities but also pose health risks to our families, particularly those with children and pets. Ensuring a mosquito-free environment is essential, but it's equally important to prioritize safety when dealing with them.
Many of you might be searching the web for "mosquito control systems near me in Houston, TX," so we've composed this guide to provide you with accurate information and guidance about various efficient ways to deal with mosquitoes without compromising the health of your family.
What are the safest ways to get rid of mosquitoes in a house with children and pets?
From natural remedies to effective mosquito repellents, we've got you covered! Let's explore the safest ways to get rid of mosquitoes and keep them at bay, creating a harmonious and pest-free living space for your loved ones.
Natural solutions for mosquito control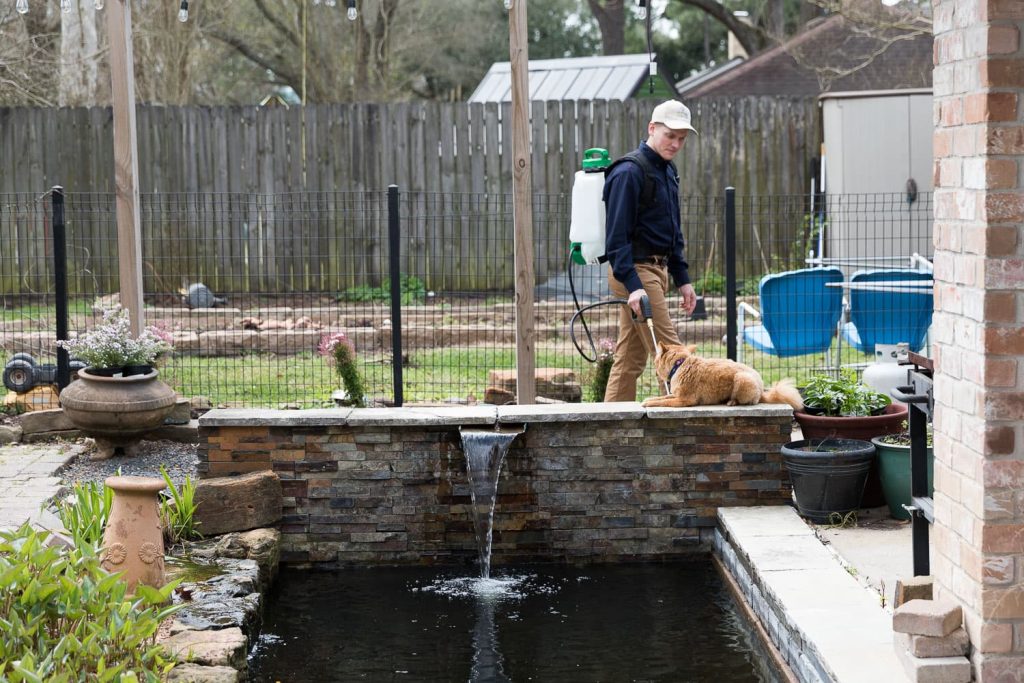 When it comes to the safety of your family and pets, natural mosquito repellents are an excellent choice. These eco-friendly alternatives minimize the use of harmful chemicals while effectively deterring mosquitoes. Essential oils such as citronella, lemongrass, and eucalyptus are known for their mosquito-repelling properties. You can use them in diffusers, apply them topically (after dilution), or even plant mosquito-repellent herbs in your garden. These natural solutions provide a safer environment for your loved ones while effectively warding off mosquitoes.
Mosquito-repellent screens and netting
Another effective way to protect your home from mosquitoes is by installing mosquito-repellent screens and netting on windows and doors. These physical barriers allow fresh air to circulate while keeping mosquitoes out. Mesh screens with fine weaves act as a protective shield, preventing mosquitoes from entering your living spaces. This approach ensures the safety of your children and pets while maintaining a comfortable and insect-free environment inside your home.
Mosquito traps for targeted control
Mosquito traps are an innovative and safe solution for reducing mosquito populations around your home. They work by attracting mosquitoes using light, heat, or bait, and then trapping them. Unlike harmful chemical sprays, mosquito traps are non-toxic and do not pose a risk to children or pets. By strategically placing these traps in areas where mosquitoes gather, you can effectively control their populations while ensuring the safety of your loved ones.
Effective and safe insect-repellent products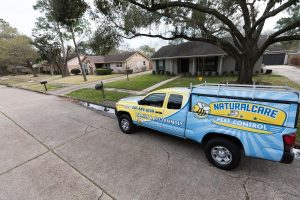 When venturing outdoors with your family and pets, it's important to use insect repellent products specifically formulated for their safety. Look for mosquito repellents that are DEET-free or have low concentrations of DEET. DEET is a common active ingredient in many repellents, but higher concentrations can be harmful, especially to children and pets. Opt for repellents that contain natural ingredients like picaridin or oil of lemon eucalyptus, which provide effective protection without compromising safety.
Where can I find efficient mosquito control systems near me, in Houston, TX?
If you're ready to take a proactive approach to mosquito control while safeguarding the well-being of your loved ones, you can rest assured that Naturalcare Pest Control provides a safe, reliable, and effective range of eco-friendly pest control solutions.
Whether you're home is located near Memorial Park or anywhere else across the Houston area, our experts will work closely with you to identify specific areas of concern and tailor treatment plans accordingly. Experience the peace of mind that comes with a mosquito-free home, allowing your family and pets to enjoy the great outdoors without worries of mosquito bites or harmful chemicals.
Don't let mosquitoes take away the joy of outdoor activities. Schedule an appointment today and create a harmonious living environment for your loved ones.