These tiny yet dangerous insects can cause a range of health conditions such as dengue fever, malaria, and Zika virus. While it may be tempting to reach for chemical insecticides to get rid of them, they can pose a risk to your family's and pets' health.
Does this issue sound familiar? More and more homeowners in Houston, TX opt for searching for "mosquito control services near me" and solve their problems with professional help. Still, there are ways to keep these pests away until the pros arrive, while keeping your home and family safe from harsh chemicals.
How can I keep mosquitos away?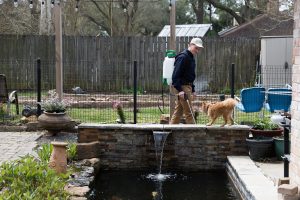 Here are some tried and tested natural methods that can help you combat infestations.
Keep Your Surroundings Clean
One of the best ways to prevent infestations is to keep your surroundings clean. These insects breed in stagnant water, so you need to prevent any water from accumulating in and around your home. Make sure to empty any buckets, plant pots, and other containers that may accumulate standing water. It's also a good idea to keep your gutters clear and flowing, as these can collect debris and create a breeding ground.
Use Natural Repellents
Many natural ingredients have been used for centuries to repel these pests. Fortunately, you can use these to keep them at bay in your home. Essential oils such as citronella, lavender, tea tree, and lemongrass have repelling properties. You can mix any of these essential oils with water and spray them around your home. Another natural solution is to burn incense sticks made from citronella, eucalyptus, or peppermint oils.
Plant Mosquito-Repelling Plants
Plants such as marigold, rosemary, and lavender are grown for their fragrance and are known to repel these persistent insects. Plant these around your home and patio to create a natural barrier. Since these insects are drawn to your yard, these plants will make it a lot more challenging for them to stay there. You can also grow repelling herbs like basil, lemongrass, and mint, which can also be used in cooking.
Keep Your Home Well-Ventilated
These insects are attracted to warm and humid environments, so it's essential to keep your home well-ventilated. Use fans or open windows to improve the airflow in your home. This will help to keep the temperature down and create an environment that they aren't attracted to.
Use Traps
Special traps are highly effective in controlling infestations. There are several types of traps available in the market, but the most effective use a combination of light and heat to lure the pests into the trap, where they're killed. You can also make your own trap using a 2-liter bottle and sugar solution mixed with yeast.
Where in Houston, TX and the surrounding area can I find mosquito control services near me?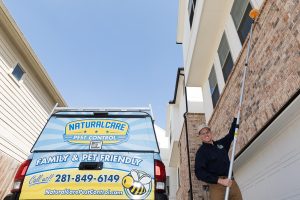 Naturalcare Pest Control is your go-to choice for handling any pest issue. We know the importance of staying safe from insects, which is why we offer a range of natural, eco-friendly products that are designed to keep these blood-thirsty pests at bay without harming the surrounding ecosystem. 
In addition to being safe and effective, our streamlined solutions are also highly targeted. We work closely with our clients to identify the specific areas where pests are likely to gather and breed, and we use that information to tailor our treatment plans accordingly. The sooner we're done, the sooner you can enjoy a day out at the Museum of Natural Science or a nice dinner in the center and not worry about a thing. Reach out today!